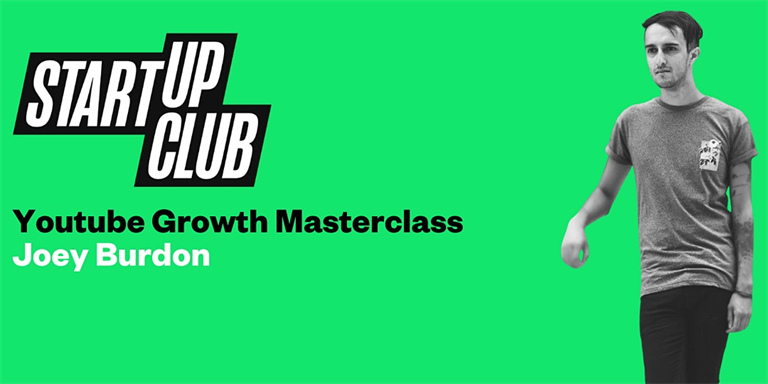 Youtube Growth Masterclass: Joey Burdon
If you want to grow your channel properly, with a dedicated tribe of subscribers – this YouTube growth masterclass is for you
To register for this event - click here
About this Event
If you want to grow your channel properly, with a dedicated tribe of subscribers – this YouTube growth masterclass is for you.
Digital marketing mentor and YouTube growth expert Joey Burdon delivers the best tips for growing a YouTube channel properly and sustainably.
If you're looking to get more views and subscribers, grow your brand, or simply start a channel from scratch, you've come to the right place.
Learn how to find content ideas, YouTube SEO tips, increase engagement on your videos and much more.
Regardless of your level experience or what equipment you have, we will cover everything you need to get started on launching a successful YouTube channel.
You may want to teach a skill, share your story or promote your business. Learn how to grow a successful YouTube channel today with Joey Burdon
Every brand has different stories to tell. What's yours?
My name is Joey Burdon and I am a digital marketing mentor and specialist with a holistic marketing ethos.
It can be hard to see the bigger picture sometimes, so I like to offer some clarity.
Digital marketing is not just brand awareness, lead generation, SEO, social media advertising, copywriting or content creation. It's the ability to understand people.
Cut through the noise and don't get caught up in the numbers. I'm here to help you level up your marketing efforts today!