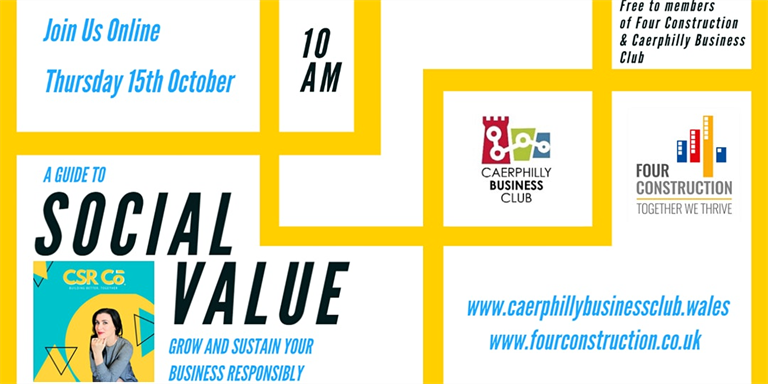 Social Value
This webinar will discuss how to Grow & Sustain your business responsibly.
Register for this event - click here.
Information for attendees:
When? 15th October, 10:00am
Where? Virtual meeting/webinar. Details to follow.
How much? Free to all CBC & Four Construction members - £10 fee for non-members
Agenda
10:00 Welcome from CBC Chair Person and introductions
10:15 Four Construction Chair Person - Group Objectives
10:30 Guest Speaker Danielle Aberg - Exploring Social Value
11:00 Breakout Room Group 1 - Q & A with Dainelle Aberg
Breakout Room Group 2 - Four Constuction Group Meeting
11:20 AOB
After registering, you will receive a confirmation email containing information about joining the meeting.