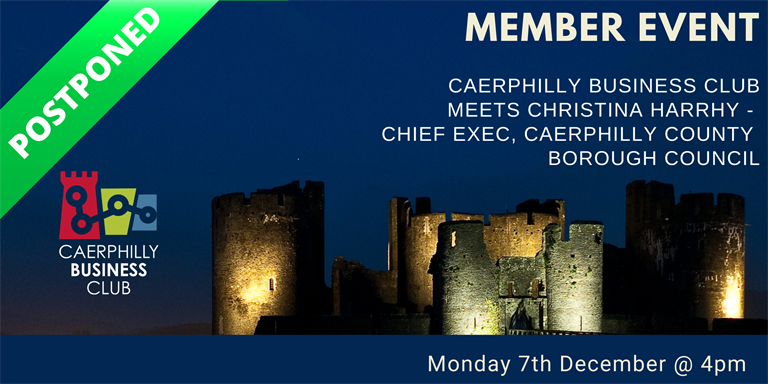 POSTPONED** Members meet - Chief Exec
Members meet - Chief Exec @ Caerphilly County Borough Council
Post Covid-19 recovery for Caerphilly Borough
To register for this event - click here.
About this Event
Christina Harrhy will be providing an update on both current and future developments, and discussing the post Covid-19 recovery for Caerphilly Borough Her pivotal role as Chief Executive of Caerphilly County Borough Council means that this event will no doubt provide valuable insights for the members of our business community.
The free online event via microsoft teams will go ahead at 4pm on Monday 7th December. The event will last no longer than one hour. Please note that this session will be recorded.
We ask that you send in any questions for the Q&A part of the event with Christina Harrhy ahead of time.
Please submit questions to admin@caerphillybusinessclub.wales by close of business on Thursday 3rd December .