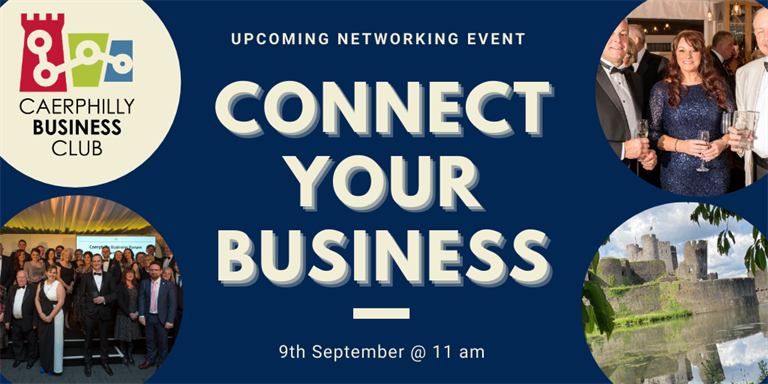 Connect Your Business
Our mission is to support, promote and connect businesses and the community of Caerphilly Borough through Engagement, Collaboration, and Learning.
Register for this event - click here
We invite businesses across Caerphilly and surrounding areas to join us in our first networking event since relaunching as the Caerphilly Business Club. 
Details for attendees
When? 9th of September at 11am
Where? Virtual networking event - meeting details to follow
How much? FREE to all CBC members - £10 charge for non-CBC members
Build valuable connections with likeminded businesses across Caerphilly and unlock new business opportunities. 
Attending this networking event is the first step in connecting and building strategic alliances. It is our belief that through these relationships we can achieve sustainable and thriving communities, supporting social and corporate responsibilities.